Horrible alternate realities
Posted on Wed 18 July 2007 in Libraries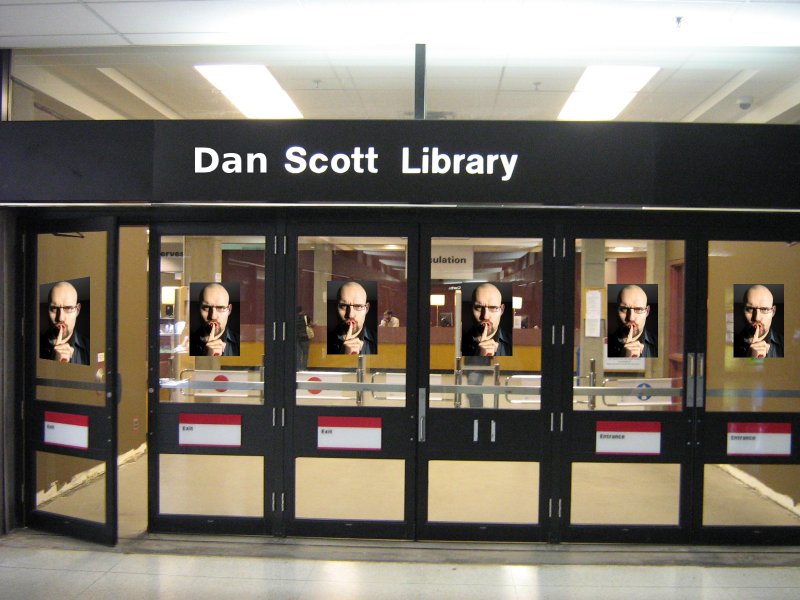 Bill Denton, you are a genius!
So, my colleague Bill Denton recently landed a job as the Web Librarian at York University. While chatting idly with him, err, strengthening my professional network, I related a tale of mock woe and bitterness about how York had turned me down for a job at their Scott Library when I was attending library school.
A few days later, Bill sent me this image envisioning a horrible alternate reality where I got that job, and I laughed, and laughed, and laughed a little bit more. So I must share it with you, and praise Bill, and wonder just how things would have turned out had I spent my first year of library school providing first-line reference services to patrons, rather than manually converting SGML to HTML. Hmm... work requiring social skills, or obscure technical skills? I think we all know how that turned out.