Emergency cabbage: Amber Colleen has arrived
Posted on Wed 10 May 2006 in Family
Amber Colleen was born on May 6, 2006, just 54 minutes past midnight. Due to overwhelming demand, here are some photos of our beautiful little girl: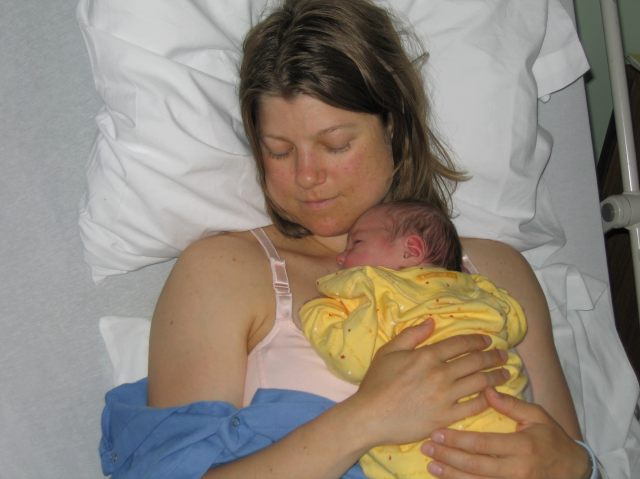 Recuperating from a very long day.
` <>`__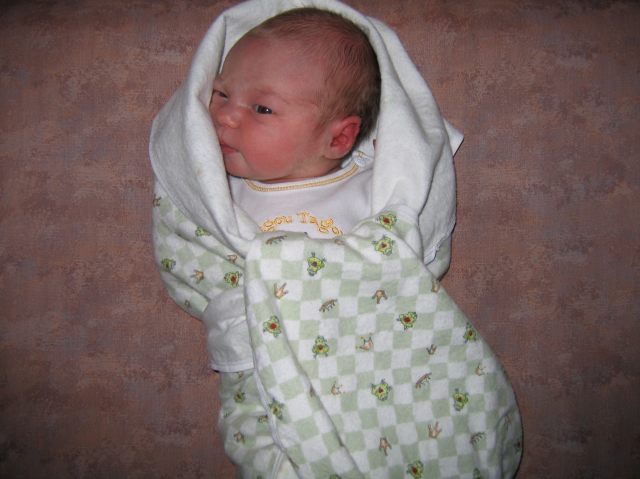 Dad has learned how to swaddle me. I've learned how nice it is to be cuddled. I've also learned that hospital furniture tends to be very, very ugly.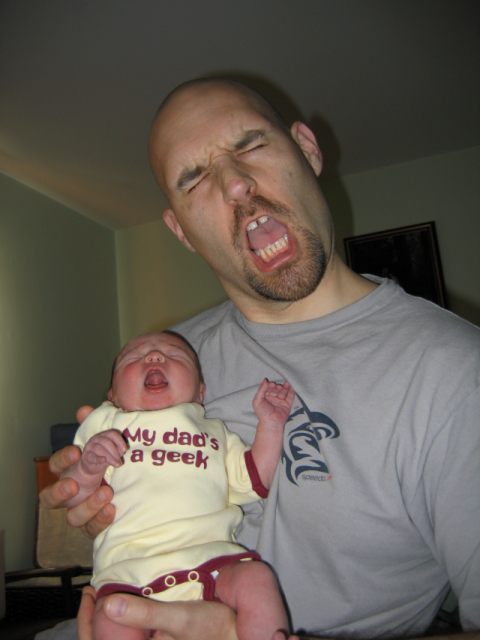 It's 6:54 AM. Apparently Amber takes after her Dad as far as early mornings go...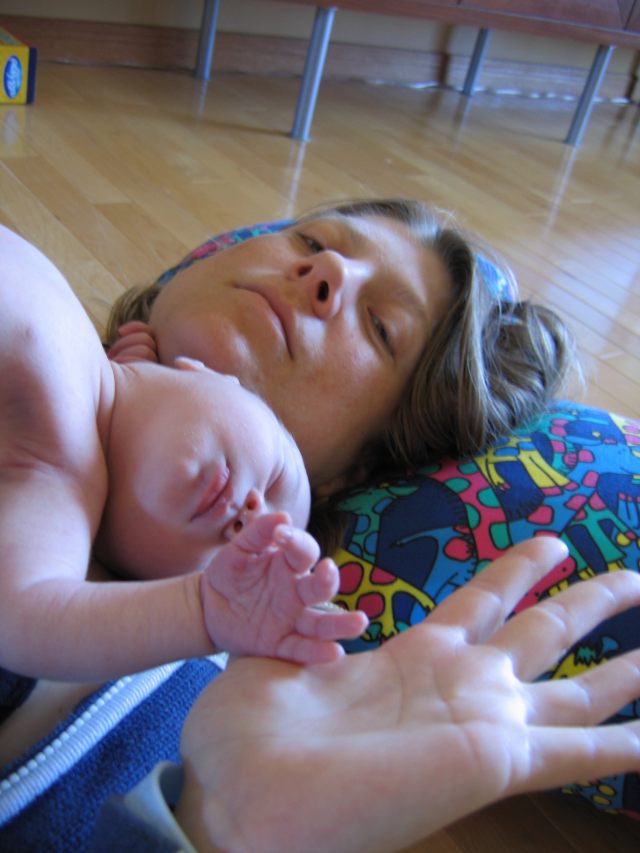 Lynn and Amber holding hands.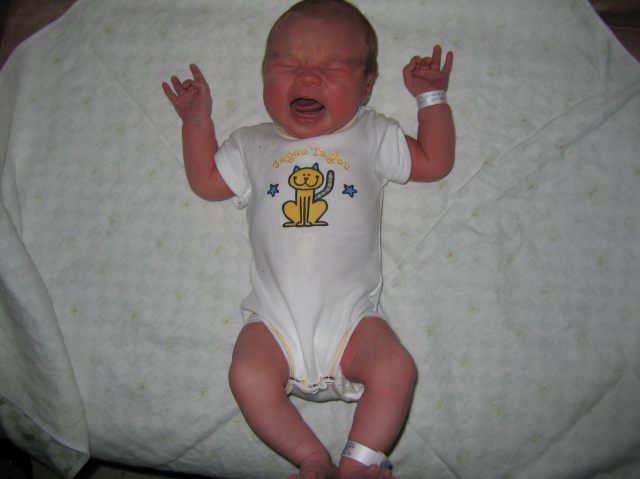 I'm either hungry, or tired, or my diaper needs changing, or it's too bright, or too loud, or I'm too cold, or too hot... but despite my anger, this little outfit looks pretty damned good on me!